Announcements
JOB FAIR
Steed and Evans, along with it's group of companies that include Cross Country Concrete, McGillivray Trenchless, Mann Construction, Kitchener Asphalt, Cambridge Asphalt and Halton Asphalt, are happy to once again be hosting an in-person Job Fair on March 8. Details below:
WHEN
Wednesday, March 8th from 3:00 – 7:00pm.
WHERE
In-person at the St Jacobs Lions Hall located at 29 Parkside Drive, St Jacobs.
POSITIONS WE ARE RECRUITING FOR:
AZ or DZ Driver Driver – dump truck or float
DZ Driver – Redi mix concrete truck
DZ Driver – crash truck
DZ Driver – winter maintenance
Skilled Labourer – asphalt, concrete, grading/excavation, sewer and watermain, trenchless technology, traffic control
General Labourer – asphalt, concrete, grading/excavation, sewer and watermain, trenchless technology, traffic control
Heavy Equipment Operator – asphalt paver, asphalt rollers, curb machine, shuttle buggy, road grader, tractor backhoe, excavator, dozer, loader, vac truck
Heavy Equipment Operator – horizontal directional drill
Truck and Coach Mechanic
Heavy equipment Mechanic
Quality Control Technician
Asphalt Foreperson
Grading/Excavation Foreperson
Attendance is free and there is no registration required. If you would like more information please email us at info@steedandevans.ca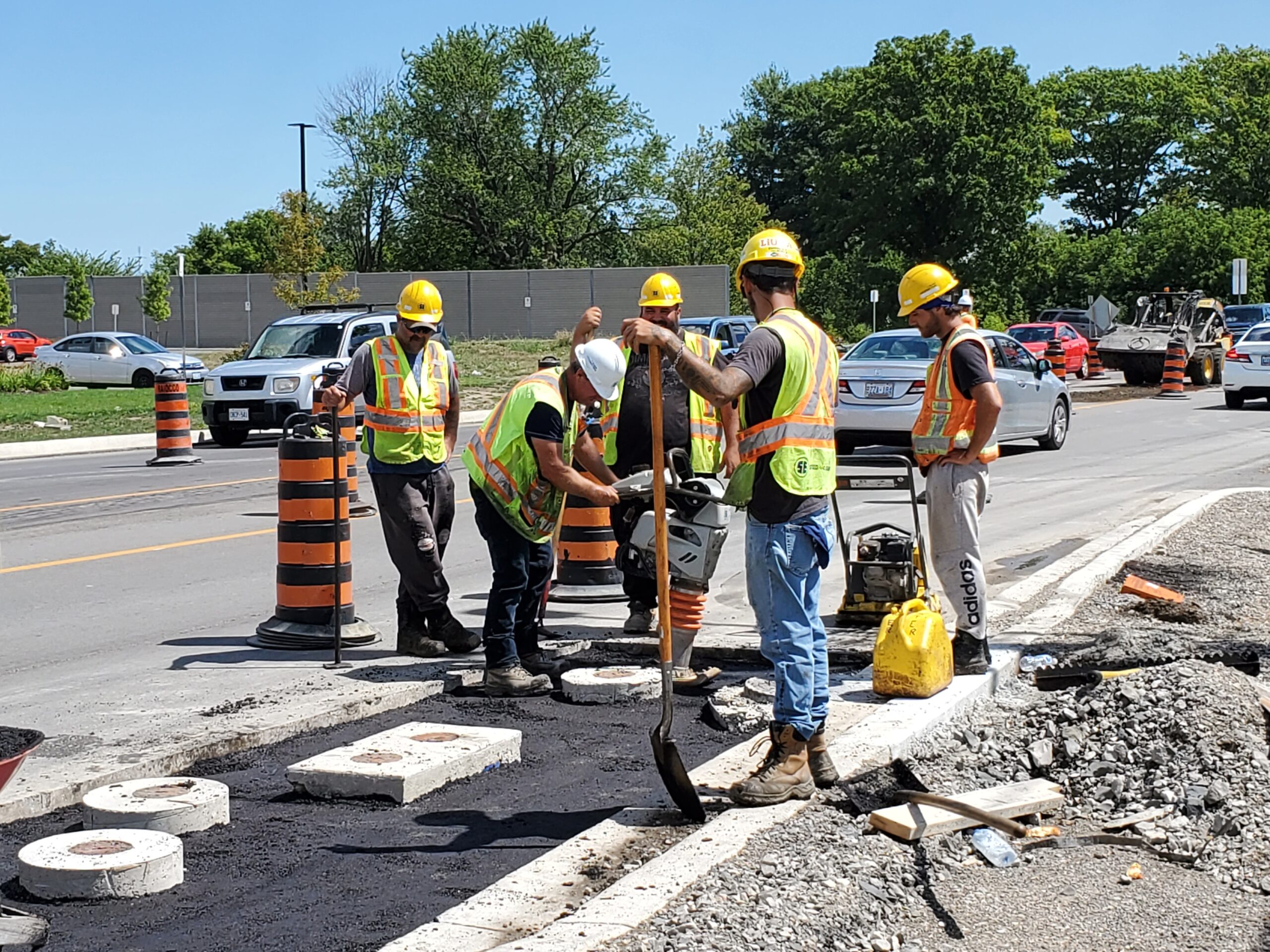 Brian Barrett Aug 1, 1943 – Dec 25, 2022
It is with heavy hearts that we acknowledge the passing of Brian Barrett. Brian joined Steed and Evans in 1973 as a General Manager. His passion and vision for the heavy construction industry led Roy Steed and Denis Evans to choose Brian as their successor, appointing him as President and later majority shareholder. Over his 33-year tenure, Brian's team-focused leadership style of mutual respect and hard work guided the company to be a leader in the industry. He was proud to continue the tradition of employee ownership which today is in its fourth generation.
Brian's commitment to the industry extended beyond the walls of Steed and Evans. He was one of the founders of the Conestoga Heavy Construction Association and served as their first President. An active member of the Ontario Road Builders Association, he served on the board of directors and was President in 1995.
After retiring Brian regularly returned to the Steed and Evans family picnic, Christmas lunch, and the 25 Year Club dinner. Brian's wife Mary and his entire family will be in our thoughts. A celebration of life will occur on April 30th at Westmount Golf & Country Club.