Expertise
Experience you won't get anywhere else
With 70 years of experience, Steed and Evans has become the standard in quality construction. Being vertically integrated allows us to drive project schedules and work at maximum productivity. By supplying, managing, and allocating all our resources and materials, we'll save you both time and money. 
Recognized Experts
As a result of our commitment to safety and overall business excellence, we have been recognized by a number of prestigious organizations and the communities we've helped over the years.
View Awards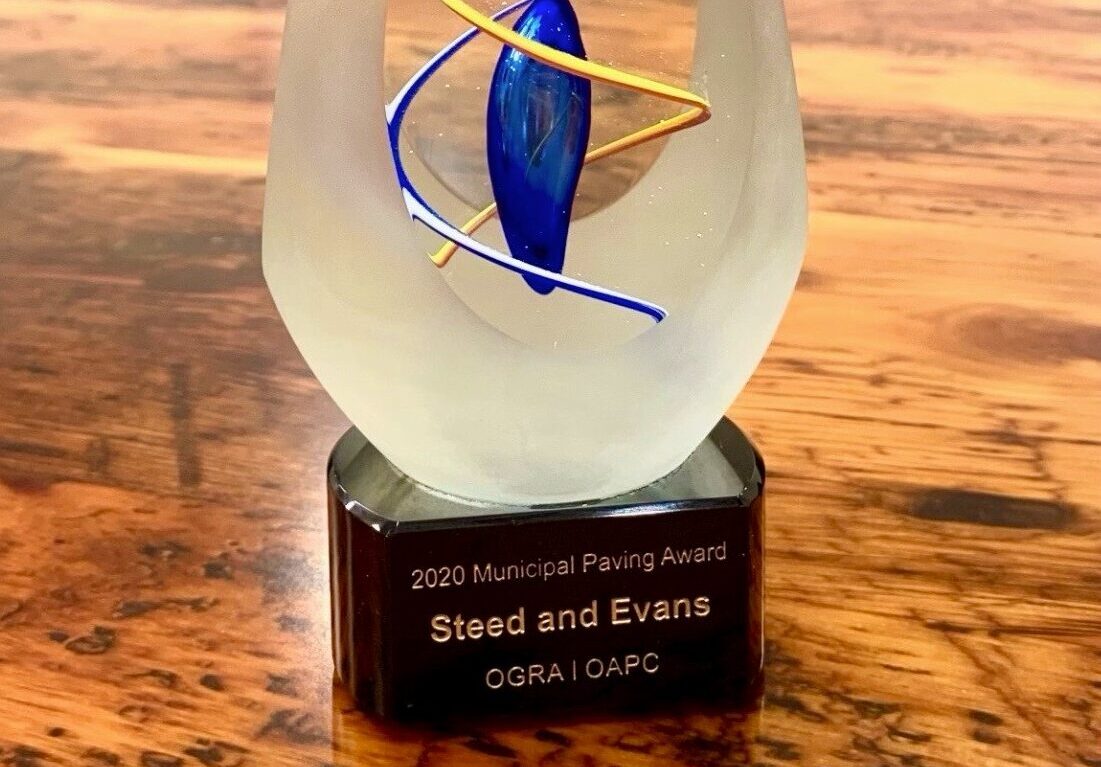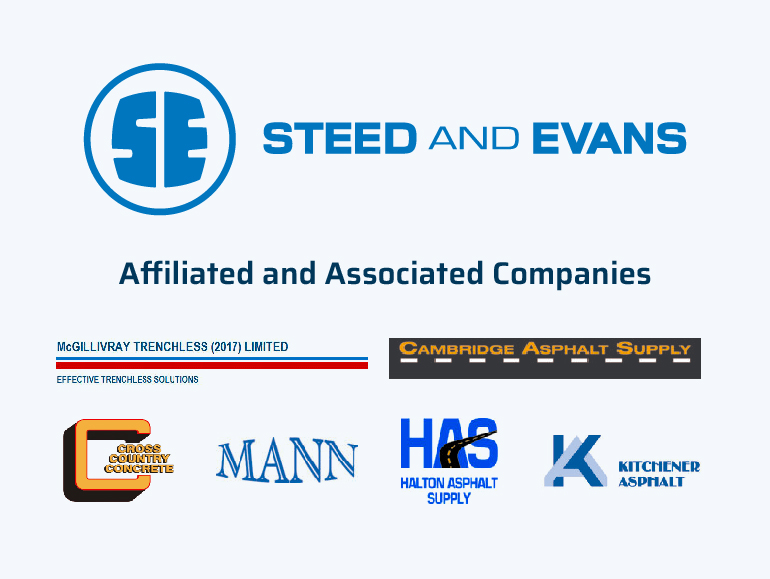 Experts in Safety
For 70 years, Steed and Evans has always fulfilled its unwavering commitment to safety. Through regular, comprehensive employee training, constant communication with our staff, and a rigorous Health & Safety policy, we have established an envious safety record and a corporate culture that holds safety paramount.  
Safety is evident in everything we do from working on construction sites to performing highway maintenance, effectively managing traffic control, and servicing our equipment year-round through a full-time team of technicians.
Lab Tested Quality
At Steed and Evans, we don't believe in cutting corners. Whether we are supplying materials to your crew or our own, our top priority is ensuring each job begins with superior-quality material. It's one of the cornerstones we've earned our reputation on and a promise we will always keep to every customer. 
To fulfill this commitment, we operate an internal, year-round, fully equipped, and certified materials testing laboratory with a full-time staff of technicians and engineers that are certified by the CCIL (Canadian Council of Independent Laboratories) and ACI (American Concrete Institute).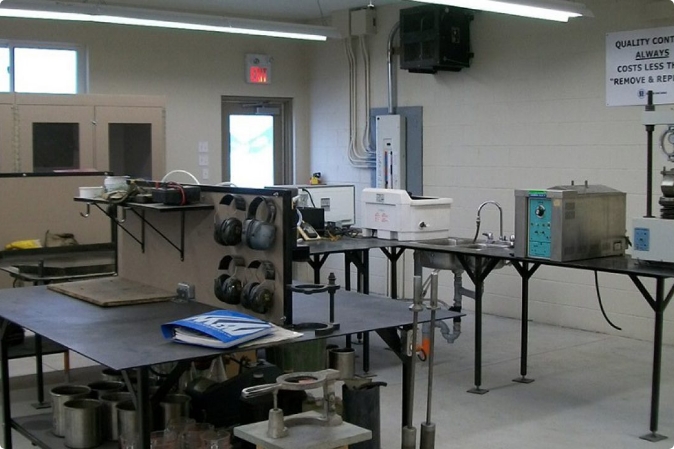 Notable Projects
Want to see our expertise in action? Check out some of our key projects: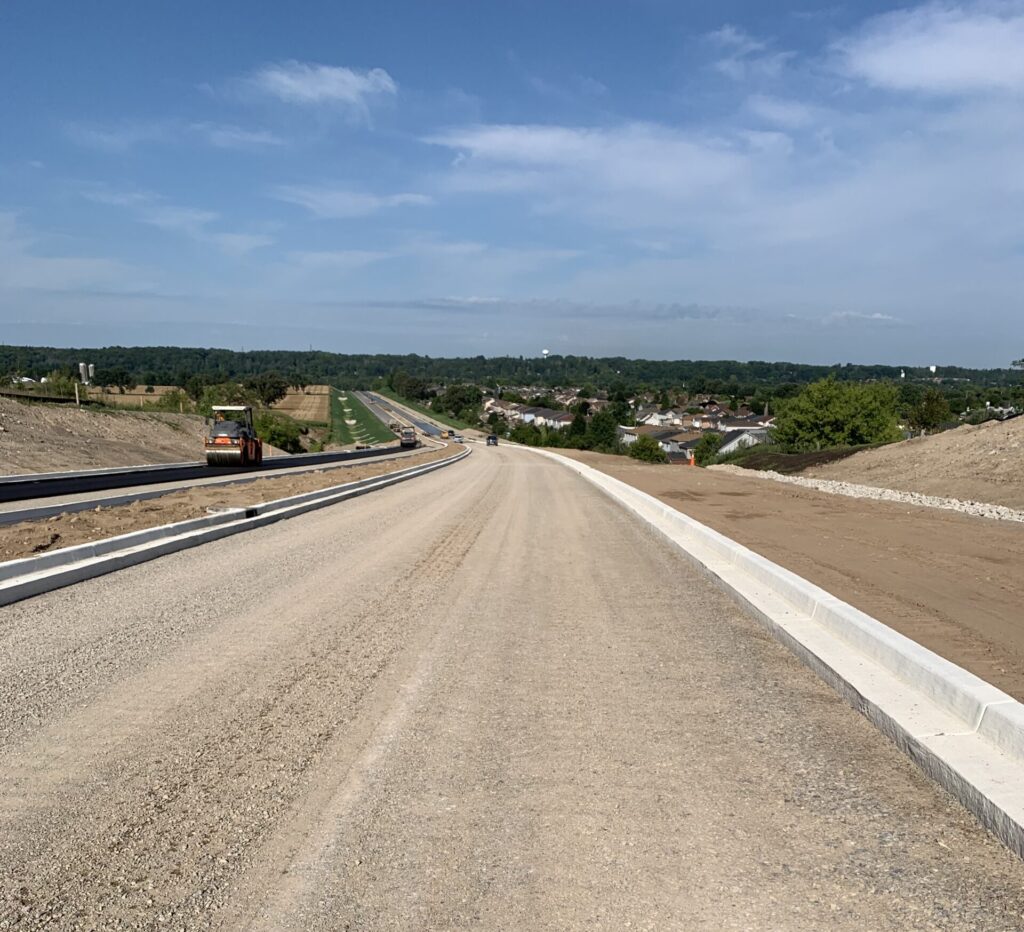 Cambridge, Ontario
Construction of new 2.5KM 4 lane divided roadway from Highway 24 to Franklin Blvd. in Cambridge. Scope included earthworks, excavation and grading, installation of sewers and large box culverts, granular, concrete, asphalt placement and new street lighting.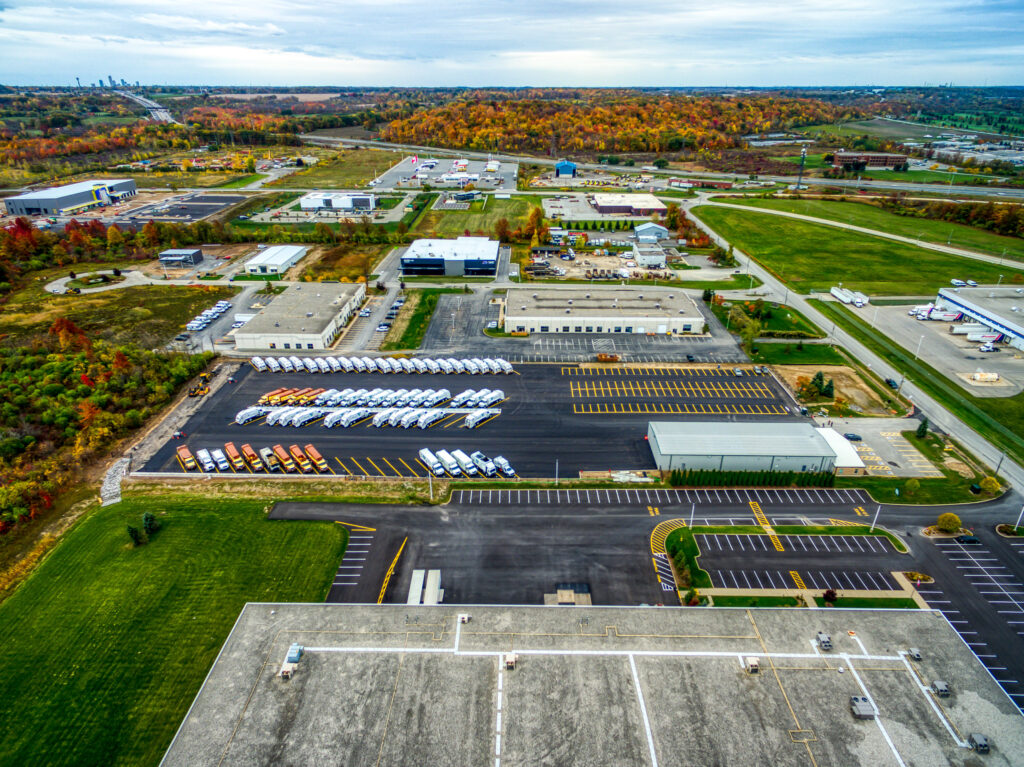 Niagara-on-the-Lake
This project was to expand the existing building and asphalt parking lot area to allow the new facility to hold 84 garbage trucks and employee parking. The scope of the work included earthworks, excavation and grading, installation of sewers, underground stormwater storage chambers, granular, concrete, asphalt paving.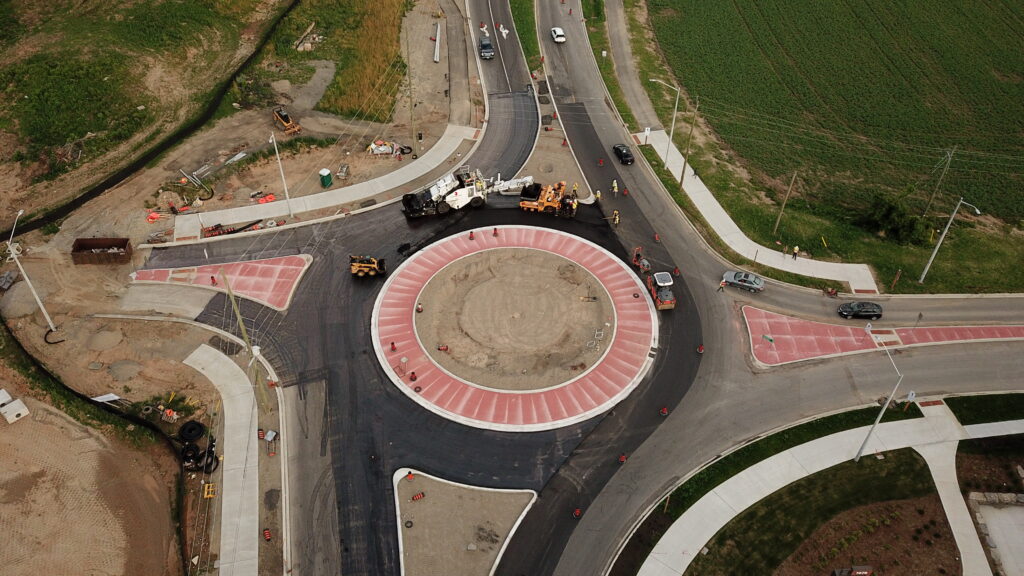 Paris, Ontario
Total Reconstruction of 2.9 Km of road including 2 Lighted intersections and 3 new Roundabouts. Steed and Evans was responsible for the Paving portion of the work. Ended up as runner up for Paver of the Year award from the Ontario Road Builders Association.